Drop-In Domes
Smoke Domes
High visibility deters theft.
With a 360 degree smoked dome in your suspended ceiling; no one can detect the presence of a CCTV surveillance camera
Domes can be positioned throughout a drop ceiling with or without a camera behind them.
Extension Brackets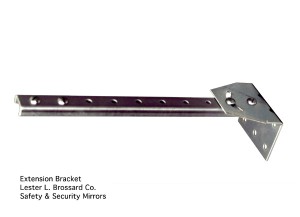 Extension brackets are available in 14 inch and 26 inch sizes.
Model

Size

Lbs.

Acrylic Mirror
AV24DI

2' x 2' x  22"  dia.

12

AV48DI

2' x 4' x  22"  dia.

20

Acrylic See-Though
AV18ST

2' x 2' x  18"  dia.

11

AV24ST

2' x 2' x  22"  dia.

12

Acrylic Smoked Dome – One Piece
AV24SM

2' x 2' x  22"  dia.

12

Acrylic Smoked Dome – Two Piece
AV09SDI

2' x 2' x  9"  dia.

15

AV12SDI

2' x 2' x  12"  dia.

15

AV18SDI

2' x 2' x  18"  dia.

15

AV22SDI

2' x 2' x  22"  dia.

15